Jura Milk System Cleaner Mini Tabs
Jura Milk System Cleaner Mini Tabs 180 g
Price
Delivery estimated between Friday 2.12. and Monday 5.12.
Variations
Milk system cleaner tabs for all Jura coffee machines
Phosphate free
Easy to use
Always the right amount
#1
Sales rank
In Milk Cleaning Agents
Jura developed a new milk system cleaner which takes the form of mini tabs. Together with the automatic cleaning program, they effectively remove milk fats and proteins. This keeps the tubes clean and hygienic for consistently fine, light-as-air milk foam.
Jura's original milk system cleaner contains no phosphates. The optimised formula guarantees TÜV-certified hygiene for your milk system while protecting the environment at the same time.
This product replaces 250 ml and 1000 ml Jura Milk System Cleaner.
Brand Jura
Product number

10556

EAN

7610917242115
Package contains 180 g
60 cleaning procedures
Use in the automated cleaning programme on your Jura coffee machine
---
Related products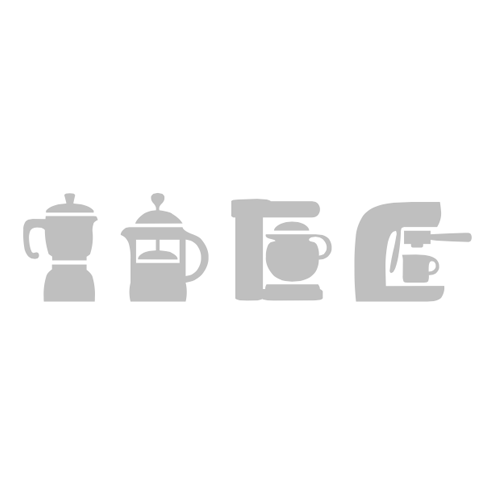 Top seller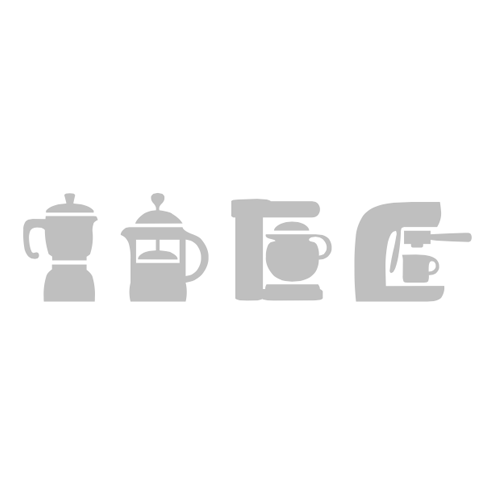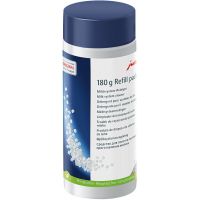 Our customers also bought
Customer reviews
Toimii
A.K.
Toimii kuten pitääkin. Tosin aikaisempi nestemäinen tuote tuntuu kuitenkin paremmalta.
Hoitaa hommansa
MP
Puhdistaa hyvin maitojäämät.Hieman hintava.
Täysin turha annostelija
Kohta entinen Jura käyttäjä
Ei kovinkaan järkevä ja nopea tapa puhdistukseen… Annostelija ei todellakaan annostele samaa määrää rakeita ja on todella outo käyttää. Toiseksi rakeet sulavat äärettömän hitaasti verrattuna jo valmiiseen nesteeseen. Ei todellakaan jatkoon!
Jura Milk System Cleaner Mini Tabs 90 g
Pakkaus on onneton
Jura Milk System Cleaner Mini Tabs 180 g
L.B.
Mycket nöjd med produkter, köpper alltid hos er. Allt funkar perfekt.
Rent är fräckt 👀
T.S.
Som sagt underhåll din dyra maskin med original tillbehör så kommer din maskin vara glad.