Eureka Mignon Zero Brew 16CR Coffee Grinder
Eureka Mignon Zero Brew 16CR Coffee Grinder, White
Price
445,00 €
with VAT Free shipping for this product!
Stock status:
In stock
Dispatched within:
1-2 workdays
Variations
On/Off Activation
55 mm Flat Hardened Steel Burrs
Drip & French Press
Silent Technology
Stepless Micrometric Regulation System
Anti-Clumps & Electrostaticity System
Adjustable All-In-One Fork
230 V version
Made in Italy
The Eureka Mignon Zero Brew 16CR coffee grinder has 55 mm steel burrs with dedicated geometry, specific for filter coffee grinding. The Easy Setting System covers all grinding ranges of filter coffee with a single rotation. It has ON/OFF activation, without having to keep on pressing the button.
Silent Technology
Silent grind everywhere: coffee shop and home.
The exclusive anti-vibration solution reduces the grinding noise by approximately 20 dB compared to the conventional grinders and paves the way for a new way of grinding coffee: accurate and quiet.
High-quality materials
Body and grinding chamber in aluminium, burrs in hardened steel, for high duration over time.
ACE System
Anti-Clumps & Electrostaticity.
Conceived to prevent the clumps development and eliminate the electrostatic charge of ground coffee, the ACE System is the common denominator in every Eureka on-demand grinder. Due to its regulating action over the coffee outflow, ACE System ensures an incomparable cleanliness and dose consistency.
Stepless Micrometric Regulation System (patented by Eureka)
Patented by Eureka, it assures incomparable setting precision and saving of time and coffee.
Micrometric system with infinite adjustment points, the only one based on the lower burr repositioning, guarantees incomparable grinding performances and allows to carry out maintenance operations without losing the grinding setting.
Included:
Mignon Single Dose Hopper
Mignon Single Dose Blow Up Cleaning
Dosing Cup
Brand Eureka
Product number

10731

EAN

8056600014765
Burrs
Type: Flat
Diameter: 55 mm (Brew specific design)
Material: Hardened steel
Engine
Traction: Direct
Rpm: 1350
Power: 310 W
Feeding: Single phase
Various
Stepless micrometric adjustment
Bean hopper capacity: 45 gr
Productivity (g/s): 1.59- 2.5 Brew
Dimensions
Height: 350 mm

Width: 180 mm

Depth: 120 mm

Weight: 5,6 kg

European two-pin plug (Schuko)

230 V version
---
Our customers also bought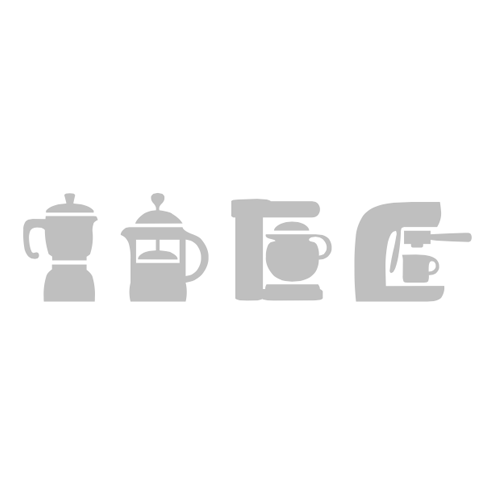 New