Coffee Machines for Work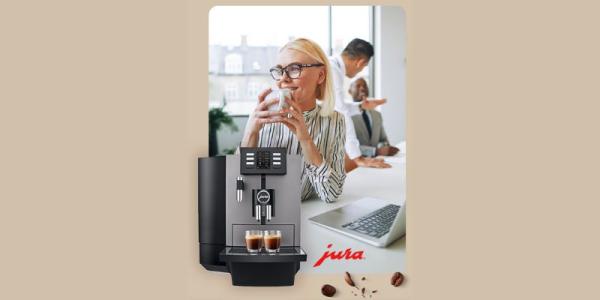 Upgrade your office coffee machine to a new model - we offer 500 € for your old machine!
We give you a 500 € discount when replacing your current coffee machine solution with a new Jura Professional coffee machine! You will also receive a Cool Control Milk Cooler (1-2,5 l) free of charge!
Read more
Coffee Machines for Work
Contact our business sales or call +358 10 322 4480 and we will help you find a suitable coffee machine for your office. We have sold Jura fully automatic coffee machines and great coffee for 10 years to hundreds of offices all over Finland. We also have a wide selection of coffees and all the accessories for your coffee station at the office.
Jura is a Swiss coffee machine manufacturer with tens of years of experience. Jura is known all over the world for its high quality coffee machines that are easy to use. A lot of time is put down on product development in order to provide the users with technically advanced, user friendly machines that prepare excellent coffee.
The most popular products right now are
Jura WE6 Piano Black Professional automatic coffee machine
and
Jura WE8 Chrome fully automatic coffee machine
.