Hario Skerton Plus Coffee Grinder
Hario Skerton Plus is the new version of one of the most popular hand grinders. It has an improved burr stabilisation.
Skerton is a perfect alternative to an automatic grinder when there is no electricity. Lightweight and handy, ideal for travel, allows for fast and good grinding of your favourite coffee during breaks when on the road. You can quickly adjust grinding, depending on your preferences and the coffee brewing method.
Brand Hario
Product number

2516

EAN

4977642707733

Product code

MSCS-2DTB
Ceramic burrs
Grinds approximately 100 g coffee powder from coffee beans
Height: 23,1 cm, diameter 17,3 cm
---
Related products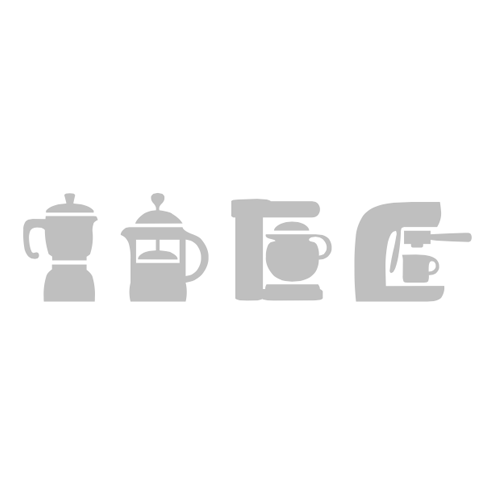 Our customers also bought
Customer reviews
Näppärä pieni jauhin
axu
Näppärä ja helppokäyttöinen jauhin. Säädöt helpot - oikea karkeus french pressille löytyi nopeasti. Ei vie paljoa tilaa ja on helppo puhdistaa.
Perusmylly
gahvi
Hintaansa nähden hyvä ja hoitaa hommansa.
Toimiva mylly
Jauhaja
Käyttöä takana parisen viikkoa. Ensimmäinen oma kahvimylly ja ei valittamisen aihetta kun ei tietoa paremmasta. Puhdistaminen ja karkeuden säätäminen on helppoa. Säiliöön mahtuu sopivasti papuja ja kätevää, että purusäiliön voi sulkea mukana tulevalla korkilla vaikka seuraavaa päivää varten.
Hario Skerton Plus Coffee Grinder
E.R.
Tips är att kolla upp en guide för hur man justerar grind size.
Det är lite jobbigt att mala för hand men det blir bra!

Robust och genomtänkt
Max
Efter ett tips från en kaffeälskare satsade jag på denna som min första kaffekvarn. Valde en manuell för att slippa en högljudd motor - nöjd med valet. Skulle ha valt Pro-modellen om jag valt idag, främst på grund av att veven ser mer gedigen ut på den. Saknar en gradering av malningsgrad, men det går att testa sig fram.
Rejäl och fin kvalitet
Helen
Supernöjd med fin kvalitetsprodukt! :)
Så behändig!
Anita
Ett i mina ögon bra köp!
Kaffekvarnl
Hario Skerton Plus
I det stora hela bra men svårt att se hur man ställer in malningens grovlek. Borde vara någon form av gradering./ Maggan
trevlig liten mal
Ola
den gör vad jag förväntar mig av den. det blir jämt malt.
jag har prövat i både press och e-brygg, lätt att ändra malstorleken så den passar.
ett stort plus är att det följer med ett litet silikon lock som siter över hållaren till bönorna så man kan mala på utan att det ligger bönor över hela golvet.
samt att burken som resultatet hamnar i har ett litet skruvlock som gör att man kan mala och spara, utan att hälla över kaffet i anna behållare.
Kaffekvarn
Tage
Snabb service och rätt produkt som kom.
Testat den en gång, den verkar bra.